Google will now let brands and retailers show product listings in its search results for free, instead of requiring them to pay for sponsored listings, according to Bill Ready, the president of commerce at Google.
The company plans to begin displaying free listings on mobile searches in the U.S. this summer, which will then be followed by desktop.
The product listings will be laid out in an information panel that displays photos of a product, a list of retailers that sell it, along with pricing and shipping information, as well as a link to the seller's website.
The rollout is intended to help retailers who have been forced to close their brick-and-mortar locations due to the coronavirus pandemic, allowing them to drive traffic to their eCommerce website for free.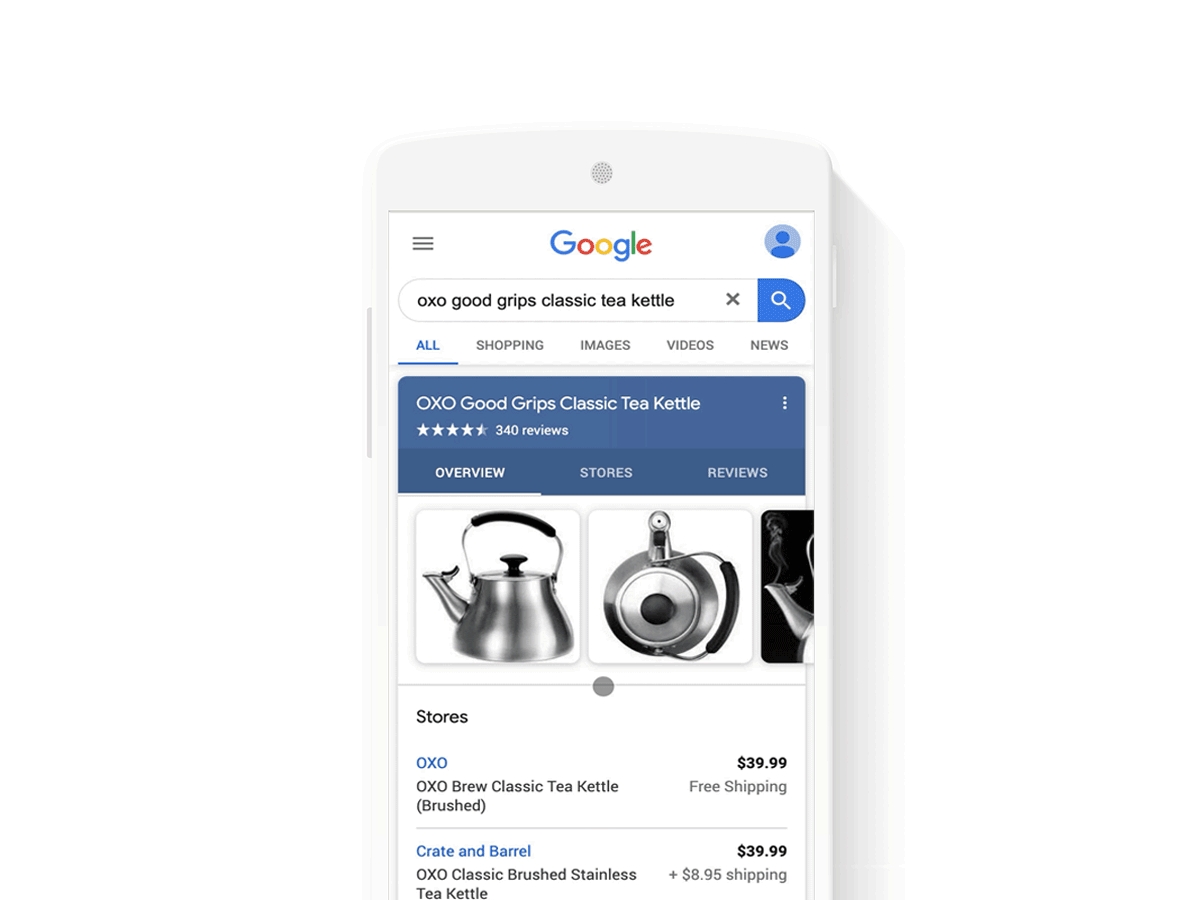 Google claims the listing option will allow brands and retailers to make their offers more accessible to the "hundreds of millions of people" who shop on Google each day and it is already seeing significant increase in user engagement, both in terms of clicks and impressions, for merchants.
For marketers who are still going the paid route, shopping ads will continue to appear as usual, separately and at the top of search results, allowing them to stand out from the crowd.
For brands and retailers that are interested in this feature, visit the company's help page for more information.